View some of our members...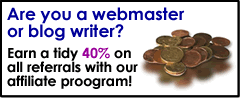 Register your chamber group or search for chamber groups near you.
It's free and easy to use...
| | |
| --- | --- |
| Click Here | |
Piano Accompanists - Recent News
| | | |
| --- | --- | --- |
| | Performance Job Listing - Encinitas, CA - Accompanist | |
Hope all is well. We're looking for a resident piano accompanist to perform at a local religious organization.

North County San Diego
Friday Evenings/Saturday Mornings
$300/week (5 hrs/week)
Starting Mid December '16
Advancement Opportunities
Strong sight reading/transposition abilities required Music Director/conducting experience preferred
If interested, please email the following to careers@landaumusic.com TODAY:

*Name
*Contact Information (phone, email) Resume
*Video Performance Link (youtube, vimeo)

Please feel free to forward this to anyone you feel may be interested.

Thank you



| | | |
| --- | --- | --- |
| | Teaching Job Listing - Tenafly, NJ - Piano Teacher | |
Elementary Piano/Music Teacher Position at the JCC Thurnauer School of Music

The JCC Thurnauer School of Music is New Jersey's largest community music school and has been named a Major Arts Institution by the New Jersey State Council on the Arts.

We invite applications for an experienced general music teacher with piano skills.

We are looking for a teacher to teach one small group piano class on Sundays from 10:45-11:30am for 3-5 year olds, followed by accompanying beginning violin and cello students for their Sunday recitals and voice students during their lessons.

*Please note, that should a candidate have the necessary piano skills, there is the opportunity to have a full day of piano teaching and accompanying on Sundays at the Thurnauer School of Music.

The successful candidate should have the following qualifications:

• A degree in music or several years of experience teaching piano to young children.
• Good sight-reading skills
• Ability to accompany beginning Suzuki string students and voice students.
• Skill with classroom management
• A talent for engaging children


This position is part-time and is being offered for a qualified candidate interested in being involved with a dynamic and growing music school. Interested candidates should submit a résumé to Emma Brondolo, Director of Early Childhood Music at ebrondolo@jccotp.org. Candidates are also welcome to call if they have questions at 201-569-7900 ext. 230.

For more information about the JCC Thurnauer School of Music, please visit www.jccotp.org/thurnauer.



| | | |
| --- | --- | --- |
| | Performance Job Listing - Red Bank, New Jersey - Rehearsal Accompanist | |
Monmouth Civic Chorus is seeking a rehearsal accompanist to begin September 2016. MCC is an award-winning auditioned volunteer ensemble of 100 singers dedicated to artistic excellence. Weekly rehearsals are Wednesday evenings from 7:30 to 10:00 at the Red Bank Charter School in Red Bank, New Jersey. Our regular season runs from September through June. For further information about us, visit http://monmouthcivicchorus.org

Qualifications:
* Excellent sight-reading skills
*Ability to perform open-staff choral parts
*Ability to accompany a varied choral repertoire
*Prior experience accompanying choral ensembles preferred
*Ability to accompany on organ a plus

For additional information or to send a resume, please contact Janet Breslin, MCC Music Chairperson at music@monmouthcivicchorus.org

Links to media representative of performance experience may be included.