View some of our members...
Vincent Howard
(Indianapolis, United States)
I've played the piano for nearly 40 years. I can read, write, and produce music very well...
YINGYING WANG
(Tallahassee, Florida, United States)
Education: BM: Cleveland Institute of Music MM: University of Florida DMA: Flori...
Yafei Lin
(Arcadia, Claremont., United States)
Master's Degree in Piano Performance, CSU Northridge Over 15 years collaborative experi...
Adrienne Fero McKinney
(Lexington, United States)
I am a pianist with nearly 25 years of professional performance experience. I have been pl...
Asher Severini
(Santa Barbara, United States)
Hello! I am an accomplished accompanist currently pursuing my Doctorate at UCSB in colla...
Click here for full directory of members...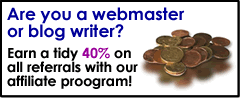 Register your chamber group or search for chamber groups near you.
It's free and easy to use...
| | |
| --- | --- |
| Click Here | |
Piano Accompanists - Recent News
| | | |
| --- | --- | --- |
| | Performance Job Listing - Georgetown, Kentucky - Accompanist/Pianist | |
Prepare for and provide piano accompaniment for congregation, choir, solos, vocal groups and guests, instrumentalists, etc. during Sunday services and other designated special services (e.g. Good Friday, Deacon Family Communion, Christmas Eve, etc.) as well as piano solo pieces for assigned parts of each service.

Prepare for and provide piano accompaniment for weekly Wednesday choir rehearsals and other "called" rehearsals with advance notice.

Collaborate with worship coordinator and other musicians (i.e. organist, other instrumentalist or pianists, vocalists) to enhance worship.



| | | |
| --- | --- | --- |
| | Performance Job Listing - Grayson, GA - Part-Time Piano Accompanist | |
Community of Grace Lutheran Church (ELCA), Grayson, GA Part-Time Piano Accompanist
Qualifications:
• Attested skills in piano performance
• Ability to sight read music
• Prior experience as a piano accompanist
Responsibilities:
• Piano accompaniment for Sunday worship (9:30 am and 10:45 am) on a weekly basis
• Piano accompaniment for one hour evening choir practice on a weekly basis
• Piano accompaniment for special music events & services – Mid-Week Advent services & Christmas Eve Services, Mid-Week Lent & Holy Week, Easter Sunday, Vacation Bible School, Children's Christmas Production, Funerals, Weddings, etc.
• Other duties as assigned by the pastor
Pay:
$50 per 1 hour Sunday service (average Sunday is 2 services) and 1 hour special services such as Ash Wednesday.
$40 for 1 hour weekly rehearsal and for 1/2 hour special services such as mid-week Lent/Advent services.



| | | |
| --- | --- | --- |
| | Teaching Job Listing - Lake Forest - Piano Teacher | |
Must be music major or graduate.
Willing to commit to 2 years in the area
Interact well with school-age children
Available Wednesday/Friday is ideal
Willing to submit to Live Scan.