View some of our members...
Rochelle Rochelle
(Hazel Green, Wisconsin, United States)
Living in the Tri-state area of Iowa, Illinois and Wisconsin gives me the opportunity to e...
Lianhua Chi
(New York City, United States)
Pianist Lianhua C. is a graduate of the Conservatory of Music at Brooklyn College where sh...
Nicholas Healy
(Los Angeles, United States)
A graduate of Brown University, I have been a professional musician for most of my life. I...
Rebecca McDonald
(Houston, TX, United States)
I have worked as an accompanist for more than 25 years. I have accompanied many choirs, v...
Joan Sharp
(San Pedro, United States)
Pianist -- classical, jazz, musical theatre, improvisation -- excellent sightreader. Accom...
Click here for full directory of members...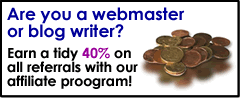 Register your chamber group or search for chamber groups near you.
It's free and easy to use...
| | |
| --- | --- |
| Click Here | |
Piano Accompanists - Recent News
| | | |
| --- | --- | --- |
| | Performance Job Listing - 5370 Snell Ave., San Jose CA 95123 - Church Pianist/Organist | |
Santa Teresa Hills Presbyterian Church 5370 Snell Avenue, San Jose, CA 95123, is seeking a part-time Organist/Pianist. Duties: Plan and coordinate with the Director of Music the musical elements of Sunday Morning worship, as well as other special services that occur throughout the year. Will accompany the adult choir who practice on Thursday evening and Sunday mornings. Time Required: Approximately 4 hours per week. Preferred Experience: College level study in organ and/or piano, or relevant experience (minimum of 2 years) in Sacred and Contemporary Music. The successful candidate should be proficient in organ and/or piano in a liturgical setting with skills of accompanying a choir that are creative and engaging. The ability to sight read and improvise are necessary. The service and choral music encompass a wide range of styles from traditional/classical through contemporary/praise music. Compensation is $200 per week, but is open to negotiation. Interested candidates, please e-mail to stoytlr2@aol.com, or mail resume with cover letter to the church, ATT: Rev. Tom Coop,
For more information about our congregation, please go to our website – www.sthpc.org or contact: Rev. Tom Coop at 408-629-5906



| | | |
| --- | --- | --- |
| | Performance Job Listing - Encinitas, CA - Accompanist | |
Hope all is well. We're looking for a resident piano accompanist to perform at a local religious organization.

North County San Diego
Friday Evenings/Saturday Mornings
$300/week (5 hrs/week)
Starting Mid December '16
Advancement Opportunities
Strong sight reading/transposition abilities required Music Director/conducting experience preferred
If interested, please email the following to careers@landaumusic.com TODAY:

*Name
*Contact Information (phone, email) Resume
*Video Performance Link (youtube, vimeo)

Please feel free to forward this to anyone you feel may be interested.

Thank you



| | | |
| --- | --- | --- |
| | Teaching Job Listing - Tenafly, NJ - Piano Teacher | |
Elementary Piano/Music Teacher Position at the JCC Thurnauer School of Music

The JCC Thurnauer School of Music is New Jersey's largest community music school and has been named a Major Arts Institution by the New Jersey State Council on the Arts.

We invite applications for an experienced general music teacher with piano skills.

We are looking for a teacher to teach one small group piano class on Sundays from 10:45-11:30am for 3-5 year olds, followed by accompanying beginning violin and cello students for their Sunday recitals and voice students during their lessons.

*Please note, that should a candidate have the necessary piano skills, there is the opportunity to have a full day of piano teaching and accompanying on Sundays at the Thurnauer School of Music.

The successful candidate should have the following qualifications:

• A degree in music or several years of experience teaching piano to young children.
• Good sight-reading skills
• Ability to accompany beginning Suzuki string students and voice students.
• Skill with classroom management
• A talent for engaging children


This position is part-time and is being offered for a qualified candidate interested in being involved with a dynamic and growing music school. Interested candidates should submit a résumé to Emma Brondolo, Director of Early Childhood Music at ebrondolo@jccotp.org. Candidates are also welcome to call if they have questions at 201-569-7900 ext. 230.

For more information about the JCC Thurnauer School of Music, please visit www.jccotp.org/thurnauer.