View some of our members...
Frederick Johnson
(Riverside, United States)
Frederick Johnson has performed internationally as both a piano and organ soloist. His var...
Jenna Atias
(studio city, United States)
I have over 20 years of experience as a piano soloist and piano accompanist. My extensiv...
Rochelle Rochelle
(Hazel Green, Wisconsin, United States)
Living in the Tri-state area of Iowa, Illinois and Wisconsin gives me the opportunity to e...
Joan Sharp
(San Pedro, United States)
Pianist -- classical, jazz, musical theatre, improvisation -- excellent sightreader. Accom...
Nicholas Place
(New York, United States)
I regularly Music Direct professional opera and musical theatre productions throughout the...
Click here for full directory of members...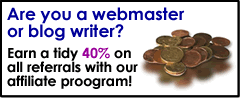 Register your chamber group or search for chamber groups near you.
It's free and easy to use...
| | |
| --- | --- |
| Click Here | |
Piano Accompanists - Recent News
| | | |
| --- | --- | --- |
| | Teaching Job Listing - Arts Center on 7, 18285 Highway 7, Minnetonka, MN 55345 - Youth Ensemble Accompanist - Part-time | |
| | | |
| --- | --- | --- |
| | Please see attached job description. | |
| | | |
| | | |
| --- | --- | --- |
| | Happy New Year 2017 | |
Here at Piano Accompanists we would like to wish all of our valued members a Happy New Year! It has been a fantastic year for PianoAccompanists.com and we have continued to grow the website into a key resource for accompanists. Thank you to all out members for your hard work and support.

For all those fantastic accompanists out there who are not yet members of PianoAccompanists.com, why not sign up and join today? It is 100% free to join, although we do offer premium services for our members, which we would highly recommend. Our annual membership prices are listed below - one single gig will pay the membership costs many times over, so it really is worth signing up if you are not a pro member already.

Our fees remain unchanged and represent unbeatable value.

Professional Membership Fees 2017

UK: £19.95

USA: $29.95

Canada: $29.95

Australia: $29.95

Europe: €23.95

New Zealand: $37.95

Singapore: $39.50

Some specific benefits for Professional Members:

Priority Listing at the top of our search results

SMS alerts for your gig

Audio, Video, Biography and Photos on your Profile

Much, much more!



| | | |
| --- | --- | --- |
| | Teaching Job Listing - SAN MATEO - PIANO INSTRUCTOR at BUSY MUSIC SCHOOL | |
HELLO PIANO TEACHERS! IF YOU SEE THIS POSTING, A NEW JOB IS CURRENTLY AVAILABLE, with paid training immediately, once we find that perfect fit.INTERVIEW NOW - SECURE YOUR FUTURE TEACHING HOURS!
We hire the best and are searching for the perfect fit now- it could be you for the 7 reasons below! The Myriad Music School & Dance Academy in San Mateo has an immediate opening for the following:

SMART PIANO TEACHERS WHO THINK CREATIVELY~ THIS IS FOR YOU! 7 reasons why you could be the right person to work at Myriad!
1. Are you excited about learning NEW pedagogy concepts, and learning more about what makes students of all ages tick? Then this is your next place of employment!
2. Are you excited about working for Owners & Directors who host Professional Development Clinics for our Teachers year-round? We are always looking to improve the knowledge and breadth of our teaching team.
3. Do you want to receive paid side-by-side training on unique savvy aspects of our curriculum? You won't find another school that cares about training and curriculum as much as Myriad. You'll enter your new classrooms fired up with new tools. Plain and simple - we don't do it any other way.
4. Are you looking for a teaching position that allows you to do what you do best - JUST TEACH! Our fully-staffed office, Directors, and Department Leaders are here to take care of all your needs.
5. Teaching by yourself, without professional stimulation, marketing tools or support can be lonely and stagnant. This is a dynamic team of 35+ educators. Our staff room is a place of support, an on-going exchange of ideas, and friendships.
6. More employment opportunities abound with Myriad. We have additional curriculum and job opportunities to offer music teachers who want to develop further Orff, Kodaly, and Classroom music skill sets. This teaching position could be more than just private music lessons for our best teachers.
7. One of our teachers recently stated that he was so happy to be part of Myriad's Team, because he had heard from his music teacher colleagues that Myriad has a reputation in the Bay Area of being the one music school that "does it right!"

We are looking forward to meeting YOU!
REQUIRED: Respond to this posting if you have a minimum of a Bachelor's Degree in Music. Applicants must have at least 1 year's experience teaching children ages 6 and up. We have a team of inspiring, motivated teachers - 35 teachers & growing - you could be the next! INCLUDE in your response 3 references, your favorite book & movie. Attach resume as a .pdf file. We are on a lookout for a warm, enthusiastic cover letter too. Thank you for your interest.

Respond to this posting if you are:

· a PEDAGOGY ENTHUSIAST, with a minimum of a Bachelor's Degree in Music

· informed about reputable teaching method books;

· excited to learn new teaching methods;

· work well with colleagues;

· enjoy both teaching and performing;

· relate well to young children and youth.

Check out our website at http://www.myriadmusic.net to see why many families on the Peninsula choose our programs.
To learn more about teaching opportunities at our school, check out http://myriadmusic.net/index.php?option=com_content&view=article&id=81

More Reasons Why Our Teachers are Inspired at Myriad!

· We offer PERFORMANCE EVENTS FOR OUR TEACHERS too.

· This is an amazing team of creative teachers, performers, and warm, caring personalities. We love our team!

· WE ATTRACT STUDENTS and parents who understand & commit to regular practice because they love their lessons and see results.