View some of our members...
Sarah Glassman
(Island City, Queens, United States)
***EXCELLENT SIGHT-READING SKILLS*** ***VERY AFFORDABLE RATE*** Small town Hays, Kansa...
Tarana Taylor
(Houston, United States)
Tarana Taylor a classically trained diverse pianist highly experienced in solo, vocal, ins...
Vincent Howard
(Indianapolis, United States)
I've played the piano for nearly 40 years. I can read, write, and produce music very well...
Nicholas Place
(New York, United States)
I regularly Music Direct professional opera and musical theatre productions throughout the...
Vicki Pastore
(Northwest Indiana, United States)
Roosevelt University graduate with over 35 years of piano playing, accompanying, and teach...
Click here for full directory of members...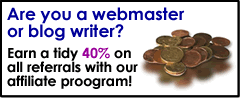 Register your chamber group or search for chamber groups near you.
It's free and easy to use...
| | |
| --- | --- |
| Click Here | |
Piano Accompanists - Recent News
| | | |
| --- | --- | --- |
| | Performance Job Listing - South Melbourne - PIANO ACCOMPANIST FOR MUSICAL THEATRE COURSES | |
South Melbourne based performing arts academy is seeking a proficient pianist to accompany musical theatre classes. Must be able to sight read. Ideally, applicant should have a reasonable knowledge of musical theatre repertoire. Engagement will be casual during the course training days. Classes are conducted Monday to Thursday between 4:00 pm - 8:30pm.

View More Details - PIANO ACCOMPANIST FOR MUSICAL THEATRE COURSES



| | | |
| --- | --- | --- |
| | Performance Job Listing - Branford, CT - Accompanist needed for Branford Chorale | |
The Branford Chorale is a non-audition, non-profit community chorus with 70+ members and growing. We sing a wide variety of music including classical, pop, folk, spiritual, jazz and holiday music.
Seeking a rehearsal pianist to accompany choral rehearsals for our spring season beginning Monday, January 25th with dress rehearsal Friday, May 6th and our concert on Saturday, May 7th. Rehearsals are every Monday from 7:30-9:30pm. We do hold 4-5 sectionals per term (paid in addition to salary).
Qualifications:
1. Available for 2 hours per week, with the exception of a performance week (4-5 hours).
2. Experience accompanying.
3. Piano performance should excel, with comfort in many musical genres.
4. Ability to read an open choral score.
5. Experience singing in a vocal group recommended.
6. Bachelor's degree in Music preferred.
7. Some experience with organ is preferred.

Responsibilities:
1. Accompany on piano and/or keyboard for a variety of choral pieces.
2. Attend all rehearsals, Monday nights from 7:30-9:30pm including dress rehearsal and the concert.
3. Assist or lead sectional rehearsals (paid in addition to salary).
4. Play for 2-3 additional concert performances in the Branford area (paid in addition to salary).
5. Sight-read moderate music during rehearsals.

Salary Range: Salary range $1000-$1550 per term determined by experience.
Please submit a resume and references to Michael Carnaroli, director @ mike.carnaroli@gmail.com or Ellen Lampros Woods, President @ ellenlampros@yahoo.com



| | | |
| --- | --- | --- |
| | Performance Job Listing - Olchfa School, Sketty, Swansea. SA2 7AB - Joint Accompanist | |
Dunvant Male Choir, Swansea, are seeking an experienced accompanist. Applicants are required to attend one evening rehearsal a week on Wednesdays. Concerts and engagements will be shared with our other accompanist who is committed to our Monday rehearsal session. The ability to play the organ would be an advantage.
Deadline for applications is January 31st 2016.
Please contact our Assistant Secretary on (01792 413564) or visit our website (www.dunvantchoir.org) for further information.