View some of our members...
Tarana Taylor
(Houston, United States)
Tarana Taylor is a classically trained diverse pianist highly experienced in solo, vocal,...
Jennifer McCabe
(Chicago, United States)
Jennifer K. McCabe is a collaborative pianist, vocal coach and music director, who has wor...
Tingting Yao
(Memphis, United States)
Chinese pianist Tingting Yao has been playing the piano since the age of three and winning...
Brittany Kohl
(Tacoma, United States)
• B. Kohl Studio, Private Piano Lessons and Accompanying - ('01 - present) • Wedding perf...
Rebecca McDonald
(Houston, TX, United States)
I have worked as an accompanist for more than 25 years. I have accompanied many choirs, v...
Click here for full directory of members...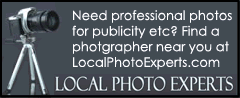 Register your chamber group or search for chamber groups near you.
It's free and easy to use...
| | |
| --- | --- |
| Click Here | |
Piano Accompanists - Recent News
| | | |
| --- | --- | --- |
| | Performance Job Listing - Trenton, New Jersey - Accompanist | |
Choir Accompanist Position
Trenton Children's Chorus is seeking to fill two staff accompaniment positions. One hire will be responsible for accompanying our Intermediate (Middle School) choir. The second position includes accompanying duties for both the Preparatory (grades K-1) and Readiness Choirs (grades 2-3). Our TCC accompanists empower young singers through sensitive, expressive, accurate, and responsive playing.
Skills:
Strong sight-reading skills (both piano and voice)
Plays with excellent volume control and balance
Ability to read chord charts and improvise accompaniments as needed
Ability to follow the conducting gesture musically and accurately
Bonus Skills: Teaching, Conducting, Singing, Improvising

Qualities:
Punctual: arrives before call times for rehearsal and performances
Professional: in comportment and appearance
Prepared: to support our choirs with accurate and sensitive playing
Responsive: to student needs, conductor requests, parental inquiries
Collaborative: with the entire team of TCC conductors, accompanists, and musicians
Communicative: responds to and assimilates email and phone communications promptly
Advocates: for students and the program in the broader Trenton area
About TCC
Trenton Children's Chorus is a twenty-six-year-old, award-winning nonprofit organization providing exceptional musical, academic, social, and personal opportunities for young people in the Greater Trenton Area. Founded in 1989 as an outreach project of Nassau Presbyterian Church by Sue Ellen Page and Marcia Wood, TCC began as an entirely volunteer-run organization with 11 children in its first year. Today's program serves 150 singers in grades K-12. TCC offers choral music education and performance opportunities as well as drumming and keyboard instruction, music theory instruction, tutoring, homework assistance, SAT prep, college application help, and summer camp scholarships. Tuition is on a sliding scale; no child is ever denied participation because of limited resources. In an urban area where the high school drop-out rate of nearly fifty percent, 100% of TCC's graduates attend college. TCC has performed at the White House for President and Mrs. Obama, United Nations, National Cathedral, for the swearing-in ceremony of former U.S. Representative Rush Holt at the Library of Congress, the inauguration of Gov. Chris Christie, Princeton University, in concert with Bobby McFerrin and Dave Brubeck, and for corporate, community, church and private events in the greater Trenton area.



| | | |
| --- | --- | --- |
| | Performance Job Listing - Creede, CO - Asst. Music Director/Pianist | |
Creede Repertory Theatre is looking to hire an Assistant Music Director/Pianist /Band Manager for our 2016 summer season. This position will also serve as Music Director for special events and our 2016 Young Audience Outreach Tour. The ideal candidate is an early-career music director who is a trained pianist, an excellent sight-reader with the ability to lead, rehearse, administer and manage the needs of a small band of musicians.

Submit resumes and cover letters to Jessica Jackson, Artistic Director, jess@creederep.com. We may ask you for a sample of your playing after reviewing your resume.

Dates on site: ASAP – August 14, 2016

Compensation: $300/wk + housing/utilities provided

Direct supervisor: Music Director (through June 24)
Artistic Director (June 25 – August 14)

Job Description

Assistant Music Director
o Maintain the quality of the music over the entire run of Dirty Rotten Scoundrels and Reading! And Other Superpowers. Work with Production Stage Manager to determine the need for brush-up rehearsals.
o "Jazz Club" performances: There will be three Jazz ensemble performances in the Mainstage Lobby after select performances of Kind of Red. Music Director will create a jazz repertoire and rehearse it with the band May 24 – 29. The AMD is charged with maintaining and expanding (if necessary) the jazz ensemble repertoire.
o Direct, arrange and orchestrate any additional repertoire (separate from the aforementioned) to be played at special events, including the Gala, which is our largest. Lead band and singer rehearsals of this repertoire.
o Serve as Music Director for 2 shows:
• Serve as music director for our Young Audience Outreach Tour, an original 2-person musical for young audiences. Supervise and conduct the recordings of the backing tracks for the 2016 Young Audience Outreach Tour with the band and sound department.
• Serve as music director for our 2016 Gala – a one-time performance that includes music and live performance by the band and acting company.

Pianist
o Rehearsal and performance pianist for Dirty Rotten Scoundrels
o Improvisational keyboard accompanist for Boomtown Improv Comedy

Band Manager
o Serve as direct supervisor for the resident band consisting of yourself plus 3 other musicians (bass, drums, and trumpet)
o Work with company manager and sound department to organize transport of band and instruments to one off-site concert in neighboring Lake City, Colorado
o Build a sense of "team" within the band and help them integrate into the CRT summer company.



| | | |
| --- | --- | --- |
| | Teaching Job Listing - Tring, Hertfordshire, UK - Dance Pianist for Tring Park Associate Courses | |
PART-TIME DANCE PIANIST
Required for April 2016

Tring Park School for the Performing Arts, are currently looking to recruit dance pianists to play for our ever increasing Tring Park Associates Course, to start from Monday 18th April 2016.

Successful candidates will have attained Grade 8 piano (ABRSM or equiv) and have excellent sight reading skills. The ability to improvise is essential, particularly for baby Ballet, where emotive and atmospheric music is used to tell stories. The role would involve playing RAD syllabus music and free ballet classes on the following days and times:
Monday from 3.45pm – 5.45pm
Thursday from 3.30pm – 6.15pm
Saturday from 10.45 – 1.15pm

Other weekday evenings could become available, as well as other weekend work and holiday courses. We are always pleased to add successful musicians to our pool of pianists, as the opportunity to cover weekday main school can also arise.

For further details and to download our application form, please refer to our website at http://www.tringpark.com/the-school/staff-vacancies

Completed application to be emailed to: recruitment@tringpark.com

Tring Park School is committed to both equal opportunities and to safeguarding and promoting the welfare of children and young people. The successful applicant will be subject to an enhanced DBS check.

View More Details - Dance Pianist for Tring Park Associate Courses