View some of our members...
Rochelle Rochelle
(Hazel Green, Wisconsin, United States)
Living in the Tri-state area of Iowa, Illinois and Wisconsin gives me the opportunity to e...
Lianhua Chi
(New York City, United States)
Pianist Lianhua C. is a graduate of the Conservatory of Music at Brooklyn College where sh...
Nicholas Healy
(Los Angeles, United States)
A graduate of Brown University, I have been a professional musician for most of my life. I...
Rebecca McDonald
(Houston, TX, United States)
I have worked as an accompanist for more than 25 years. I have accompanied many choirs, v...
Joan Sharp
(San Pedro, United States)
Pianist -- classical, jazz, musical theatre, improvisation -- excellent sightreader. Accom...
Click here for full directory of members...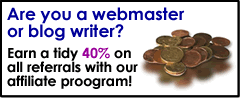 Register your chamber group or search for chamber groups near you.
It's free and easy to use...
| | |
| --- | --- |
| Click Here | |
Piano Accompanists - Recent News
| | | |
| --- | --- | --- |
| | Performance Job Listing - Bristol - Accompanist/Repetiteur (Freelance) | |
Our current Accompanist/Repetiteur is sadly leaving to take up an exciting post in his native Switzerland.
We are now seeking an experienced Accompanist/Repetiteur, from the second week of May to provide an accompaniment service at:
1. weekly rehearsals - Mondays, 7.30pm-9.30pm over 3 terms(and up to 10pm immediately prior to a concert.
2. 3 pre-concert rehearsals.
3. Other accompaniment service requirements and fees arising would be separately agreed.

In order to provide the high standard of service we are seeking, you will need a combination of advanced piano playing skills; excellent sight /score reading ability and musicianship; experience and competence in accompanying our particular range of choral music; strong interpersonal skills and a good sense of humour. You may be asked occasionally to stand in for the MD and a willingness to help with sectional rehearsals would be an advantage. Please ignore Job Type reference as you will be self-employed and responsible for your own Tax/NI and any VAT liabilities.

Bristol Cabot Choir is a well-established mixed auditioned choir (40 years old this Year!). We perform rewardingly challenging major classical and modern choral works (sacred, liturgical and secular) and an expanding repertoire of other music from renaissance to contemporary. We present three concerts a year often with professional singers and orchestras, and take part in various other musical events from time to time. Contact Maggie Lowe on mlowe71997@aol.com for more information. Closing date for receipt of cvs by email: 24 February 2017.



| | | |
| --- | --- | --- |
| | Performance Job Listing - San Leandro, CA - Accompanist | |
First United Methodist Church, San Leandro is seeking a part-time accompanist to be a key member of our music program, accompanying our choir(s) at rehearsal and on Sunday morning, and providing the music (Prelude, hymn-accompaniment, Postlude, etc.) during Worship Service(s). The successful candidate will work collaboratively with our Music Director and Pastor.
• 12 month position, estimated to require an average of 4-6 hours per week, exclusive of personal rehearsal time
• $600-$680/month depending on experience
• Demonstrated skill and competency at the keyboard (Sanctuary has both piano and organ; and the sound system can accommodate an electronic keyboard)
• Familiarity with and experience in liturgical music
• Demonstrated knowledge of or willingness to learn United Methodist hymns; classical and contemporary music/praise songs; and worship music from diverse cultures
• Experience leading congregational singing and accompanying a choir
• Competent sight reading
• Weekly rehearsal with Chancel Choir in preparation for Sunday worship. Rehearsals with additional music groups as needed. Chancel Choir rehearses September to May. SundayWorship is at 9:30 a.m.
Visit our Facebook page: https://www.facebook.com/fumcsl
Email resumes and/or inquiries to the 1st UMC, San Leandro Staff-Parish Relations Committee at: 1stUMCSLmusic@gmail.com



| | | |
| --- | --- | --- |
| | Teaching Job Listing - Arts Center on 7, 18285 Highway 7, Minnetonka, MN 55345 - Youth Ensemble Accompanist - Part-time | |
| | | |
| --- | --- | --- |
| | Please see attached job description. | |
| | | |