View some of our members...
Tarana Taylor
(Houston, United States)
Tarana Taylor is a classically trained diverse pianist highly experienced in solo, vocal,...
Jennifer McCabe
(Chicago, United States)
Jennifer K. McCabe is a collaborative pianist, vocal coach and music director, who has wor...
Tingting Yao
(Memphis, United States)
Chinese pianist Tingting Yao has been playing the piano since the age of three and winning...
Brittany Kohl
(Tacoma, United States)
• B. Kohl Studio, Private Piano Lessons and Accompanying - ('01 - present) • Wedding perf...
Rebecca McDonald
(Houston, TX, United States)
I have worked as an accompanist for more than 25 years. I have accompanied many choirs, v...
Click here for full directory of members...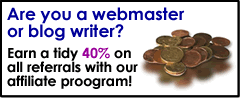 Register your chamber group or search for chamber groups near you.
It's free and easy to use...
| | |
| --- | --- |
| Click Here | |
Piano Accompanists - Recent News
| | | |
| --- | --- | --- |
| | Teaching Job Listing - Tenafly, NJ - Piano Teacher | |
Elementary Piano/Music Teacher Position at the JCC Thurnauer School of Music

The JCC Thurnauer School of Music is New Jersey's largest community music school and has been named a Major Arts Institution by the New Jersey State Council on the Arts.

We invite applications for an experienced general music teacher with piano skills.

We are looking for a teacher to teach one small group piano class on Sundays from 10:45-11:30am for 3-5 year olds, followed by accompanying beginning violin and cello students for their Sunday recitals and voice students during their lessons.

*Please note, that should a candidate have the necessary piano skills, there is the opportunity to have a full day of piano teaching and accompanying on Sundays at the Thurnauer School of Music.

The successful candidate should have the following qualifications:

• A degree in music or several years of experience teaching piano to young children.
• Good sight-reading skills
• Ability to accompany beginning Suzuki string students and voice students.
• Skill with classroom management
• A talent for engaging children


This position is part-time and is being offered for a qualified candidate interested in being involved with a dynamic and growing music school. Interested candidates should submit a résumé to Emma Brondolo, Director of Early Childhood Music at ebrondolo@jccotp.org. Candidates are also welcome to call if they have questions at 201-569-7900 ext. 230.

For more information about the JCC Thurnauer School of Music, please visit www.jccotp.org/thurnauer.



| | | |
| --- | --- | --- |
| | Performance Job Listing - Red Bank, New Jersey - Rehearsal Accompanist | |
Monmouth Civic Chorus is seeking a rehearsal accompanist to begin September 2016. MCC is an award-winning auditioned volunteer ensemble of 100 singers dedicated to artistic excellence. Weekly rehearsals are Wednesday evenings from 7:30 to 10:00 at the Red Bank Charter School in Red Bank, New Jersey. Our regular season runs from September through June. For further information about us, visit http://monmouthcivicchorus.org

Qualifications:
* Excellent sight-reading skills
*Ability to perform open-staff choral parts
*Ability to accompany a varied choral repertoire
*Prior experience accompanying choral ensembles preferred
*Ability to accompany on organ a plus

For additional information or to send a resume, please contact Janet Breslin, MCC Music Chairperson at music@monmouthcivicchorus.org

Links to media representative of performance experience may be included.



| | | |
| --- | --- | --- |
| | Performance Job Listing - Creede CO - Show Pianist / Jazz Pianist | |
Show Pianist / Jazz Pianist

Creede Repertory Theatre is looking to hire a Pianist for our 2016 summer season. The ideal candidate is a trained pianist, an excellent sight-reader with the ability to conduct a 4-piece band from the keyboard, and work well within a jazz ensemble.

Submit resumes and cover letters to Jessica Jackson, Artistic Director, jess@creederep.com. We may ask you for a sample of your playing after reviewing your resume.

Dates on site: ASAP – August 14, 2016

Compensation: $300/wk + housing/utilities provided + travel

Direct supervisor: Music Director (through June 24)
Artistic Director (June 25 – August 14)

Job Description
o Pianist in pit band (keys, trumpet, bass, drums) for musical Dirty Rotten Scoundrels
o Rehearsal and performance pianist for Dirty Rotten Scoundrels
o Help maintain the quality of the music over the entire run of Dirty Rotten Scoundrels. Work with Production Stage Manager to determine the need for brush-up rehearsals.
o Pianist in jazz ensemble (our pit band is also the jazz ensemble)
o "Jazz Club" performances: There will be three Jazz ensemble performances in the Mainstage Lobby after select performances of Kind of Red.
o The band also plays several special events over the course of the summer:
o Lake City Party Concert (selections from Dirty Rotten Scoundrels) June 26
o CRT Gala (repertoire TBD) July 17
o The band also creates recordings of the backing tracks for the 2016 Young Audience Outreach Tour in conjunction with the composer and sound department.