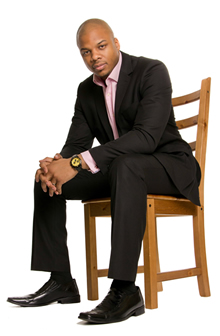 Congratulations to Emmanuel Waldron who has been chosen to feature in our first Accompanist Spotlight.
An award-winning solo pianist, accompanist, keyboardist, tutor, composer, arranger, artist, and producer.
These are some of the attributes of Emmanuel Waldron who recently played for Her Majesty The Queen & HRH Duke Of Edinburgh, and HRH Prince Of Wales & HRH Duchess Of Cornwall. He's a musician with vast solo playing & band experience who plays many musical genres including Jazz, Gospel, Blues, Soul, Pop, R'n'B, Rock, Indie, and Classical.
Emmanuel plays at various events in the UK and internationally as a solo pianist and an accompanist/band member. He also plays for weddings and corporate and special events (see website details below).
Emmanuel has two spontaneously recorded solo piano albums to his name, 'Portrait Of A Journey' (2000) and 'Still Waters' (2009). Both albums, which are available on iTunes, can be described as a real good mix of Jazz, Gospel, Blues, and Classical, and as solo piano albums go, they are very soulful!
Currently, Emmanuel is in the studio arranging, recording and producing his third album, which will feature singers & musicians and is due for release in the summer.
Emmanuel is an international workshop facilitator and piano tutor, having taught and conducted piano (Gospel/Jazz) and band workshops across most of Europe, USA and Trinidad (Caribbean).
For more details on the services he provides and his products (CDs & DVDs) and upcoming projects and events please go to his website www.emmanuelwaldron.co.uk.