View some of our members...
Daniel Padgett
(Cambridge, MA, United States)
-B.M. Florida State University; M.M. Longy School of Music of Bard College -over a dec...
Brian Zane
(Chicago, United States)
I've been playing piano since I was 8 years old. I've had many professional gigs which inc...
Nicholas Place
(New York, United States)
I regularly Music Direct professional opera and musical theatre productions throughout the...
Maria Gorodetskaya
(Los Angeles, United States)
Maria Gorodetskaya, the pianist/accompanist, graduated from the University of Florida with...
Yafei Lin
(Arcadia, Claremont., United States)
Master's Degree in Piano Performance, CSU Northridge Over 15 years collaborative experi...
Click here for full directory of members...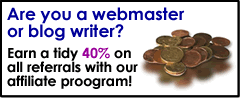 Register your chamber group or search for chamber groups near you.
It's free and easy to use...
| | |
| --- | --- |
| Click Here | |
Piano Accompanists - Recent News
| | | |
| --- | --- | --- |
| | Accompanist Spotlight - your chance to feature on our homepage! | |
Here at PianoAccompanists.com we are planning a series of spotlight articles featuring the profiles of our accompanist members. If you would like to be featured on our homepage with a photograph and article about your work, repertoire, thoughts, biography or anything else you would like to share, please let us know.

For more information, please contact us at:

Please include the words 'Artist Spotlight' in your email title, and let us know a little about yourself. If we decide to include you in our 'Spotlight' series then we'll be in touch soon. It is not necessary to send us the contents of the article to begin with - artists will be emailed with a request for more information if they are successful in their application.



| | | |
| --- | --- | --- |
| | PianoAccompanists.com - a truly global directory of professional musicians | |
It is now almost four months since we introduced a brand new version of PianoAccompanists.com featuring a whole host of new features. We have had a significant amount of overwhelmingly positive feedback from our users, and have had requests for even more great features to help accompanists promote themselves, and of course to help instrumentalists find accompanists. We have been working hard to bring you these features - so here is a sample of what we came up with:

Support for every country in the world - Previously membership of pianoaccompanists.com was limited to 16 countries around the world. We have changed this to include every country. Our previous system was based upon a postcode search system. We have now expanded our search engine to cater for countries which do not have reliable postcode information available. We sincerely hope that this makes PianoAccompanists.com into an even more international resource.


Search Engine Enhancements - When we first released our brand new beta search engine in January, there were a few little things which we thought we could improve upon still. We have made the keyword search system more intuitive, so that it overrides other search criteria in the case of an exact name match. This makes it easier to locate a specific pianist whom you know to be on this site. We have also introduced an 'ALL COUNTRIES' search option - a feature which many of our members requested.


Sibling Sites - You might have noticed a column of new links along the left hand site of our site. These are a brand new set of music websites aimed at providing a similar search/profile based service for musicians other than accompanists. We know how often musicians are in need of a website to promote their career – this, however can be expensive and the results can be of varying quality. By providing dedicated websites for each instrumental category, we hope to make it easy for musicians to promote themselves without the difficulty and expense of hiring a web developer.


Chamber Music Website - We have also created a great new website for chamber groups at www.ChamberGroups.com. Like the sibling sites mentioned above, it runs on the same server / codebase as PianoAccompanists.com, but is tailor-made for chamber groups, duos and ensembles of every kind. Most accompanists are involved in chamber music too, so why not take a look today?



We hope that you continue to find PianoAccompanists.com to be a useful resource. We plan to expand our membership internationally in the hope that we can build the world's foremost directory of professional pianists. If you have any questions or feedback about the website, why not drop us an email?



| | | |
| --- | --- | --- |
| | Brand New PianoAccompanists.com! Now Online and Packed with New Features! | |
For the past year we have been working hard on a brand new PianoAccompanists.com, and we are please to say that we have finally finished - you are looking at it now! Our new website contains many, many new features, a completely new graphical design, as well as a complete overhaul of the existing features and inner workings of the site.

Here are a just a few of the improvements...

New Search Facility - We have completely rewritten the search facility so that you have much more control over the results. For instance, if you are interested in finding someone to accompany you on the harpsichord or organ, you need only tick a box and the search results are instantly filtered to include only them. If you are budget conscious, you can set a minimum or maximum fee for the accompanists returned by the search. You can even search specifically for specialists in areas such as contemporary music, musical theatre or jazz. Additionally we have enhanced the 'search by name / keyword' utility to make it easier to find a particular accompanist who you may have worked with before.


Professional Profile Upgrades - A few months ago we introduced the 'Professional Membership' option to greatly enhance your profile and jump to the top of the search results by paying a small annual fee. Professional Memberships have since been selling like hot cakes, and some of our pros have reported being contacted several times each day with a deluge of well-paid accompanying jobs. We have considerably enhanced these additional features. You can upload your recordings so people can hear you while browsing your profile. You can even upload videos of your playing up to around 4 minutes long. You can enter your diary schedule, which we order for you automatically so people can see what is upcoming, and what you have done in the past. You can upload as many gallery photos as you like, and even create your own custom pages with anything you want on them. Why pay expensive fees for your own website when we can do it all for you at PianoAccompanists.com!


New Graphical Design - If you are familiar with the old website, then you will realise that we have completely overhauled the graphical design for the new site. Every single page has been redesigned, and if you thought your profile looked snazzy before - take a look at it now!


Audio / Video Uploads - We have made the audio / video upload facility clearer and more reliable. We have increased the maximum upload size (for all files) to 32MB, meaning that you can even host 4 minute video tracks (or hour-long audio tracks) on your profile.


New Profile Information - In keeping with the revised search engine mentioned above, you can now add information to your profile such as your accompanist fees, the keyboard instruments which you play, your areas of specialisation and much more.

We are glad to be able to bring this revised edition of PianoAccompanists.com to you. We hope you enjoy the new site and find it useful, and we would greatly appreciate your feedback. If you have any ideas or views regarding our new design, please let us know. Feedback helps us plan new features, and lets us know what you, the accompanists, really want. We would like to thank all of our members at PianoAccompanists.com, without whom this site would never be possible. We now have over 1720 members from all over the world, making PianoAccompanists.com a truly international resource.