Richard Black
Professional
Membership
Since September 2018 I have had a separate website specifically devoted to learning recordings, where you can find recordings of over 800 opera roles and a handful of oratorio solos too:

www.operalearningtracks.com

But the following notes, which I wrote a few years back for this page, are still correct.

I'm often asked, principally by singers but also by instrumentalists, to record a piece they are endeavouring to learn. This is most often the requisite line played out prominently with a skeletal accompaniment and a few cues, but sometimes is just the accompaniment. I'm well equipped to do either, and in these days of broadband internet I don't even need to have met the client for such a commission.

If you need a recording like that just get in touch and let's discuss it. If it's something obscure you can email me the music in any of the standard formats, but I've got a good library of my own, and have access to the multitude of free-to-download scores on the internet (obviously!) and one of the world's best public lending libraries for music too, and will be happy to help.

The recordings I make for this purpose are nothing fancy but they are clearly played and are edited so that they are accurate and continuous.

Cost: £25 per hour of recorded material (slightly different calculation for short roles of less than 24 minutes/£10), whatever the role.
Featured Videos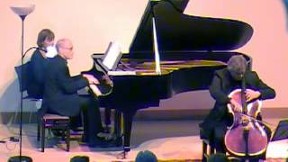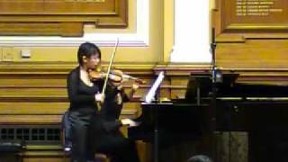 Gallery
Featured Audio